Overview of: Bridget Achieng' Forced To Delete This Post After Accusations Of Being A Scammer
---
Bridget Achieng' is among the most popular Kenyan event organizers, Social and former Nairobi diaries Actress.
The Socialite has been recently accused of several scandals including the last Naifest where she was an organizer and she allegedly refused to pay some dancers and performers.
The socialite took to her social media asking ladies who are looking for suppliers to start business to Dm her so that she can shop for them cheaper stuffs in Nigeria.
Her own followers commented that whatever Bridget had posted was a scam alert. Bridget Achieng' ended up deleting the post that has raised eyebrows whether it was truly legit. Below are fans reaction on her previous post before deleting.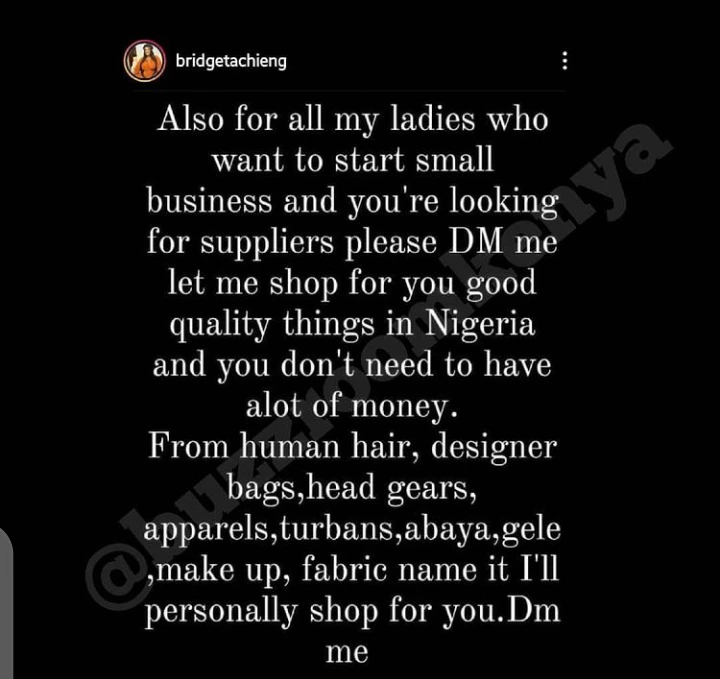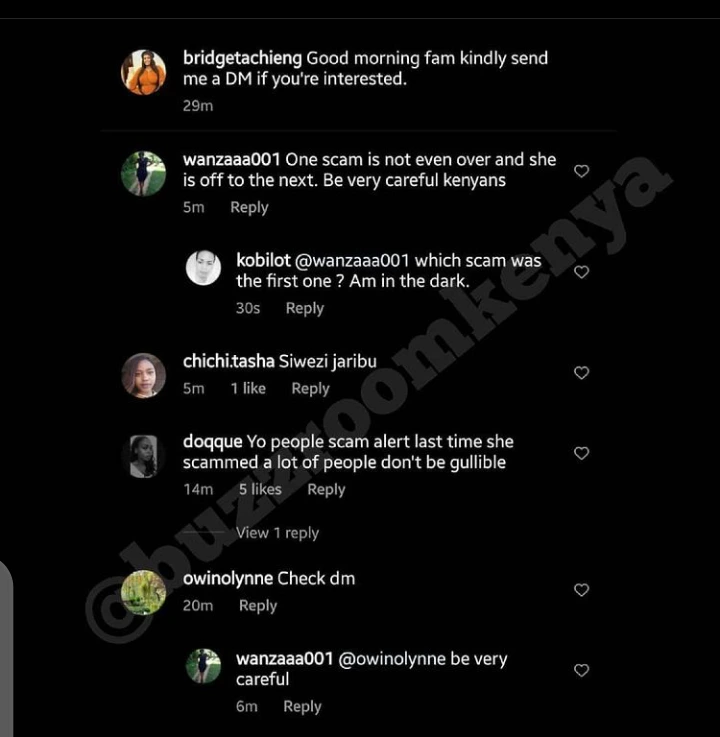 Comments: 0