---
OVERVIEW OF: Kenyans' Hilarious Reactions When They Notice Scar On Maria's Left Arm
---
Posted by Mgenge Mwenyewe
4 weeks ago
Actress Maria, who goes by the real names Yasmin Said, is a young and talented Kenyan actress featured in Maria TV series, a popular TV show which is usually aired on Citizen TV from Monday to Friday.
Maria TV series is one of the most watched drama series in Kenya today due to its interesting storyline, which leaves a huge number of Maria lovers glued to their screens when the show is on.
In the drama series, actress Maria acts as a humble girl who was raised in the ghetto, but later fell in love with a rich guy who is way above her class. Maria TV series was named after her since she is the main character. She also became extremely popular after being featured in the drama series and has since gained a huge number of followers on her social media platforms.
As seen on her Instagram account, Yasmin is a beautiful lady who likes sharing her lifestyle on social media.
Recently, she shared a photo of herself with the following caption,
"SUPAMOJOOOOOOOOOO🤩🤩🤩🤩🤩,"
Some Fans' comments
Some Kenyans noticed something strange on Maria's left arm and flooded in the comments section to find out what was on Maria's left arm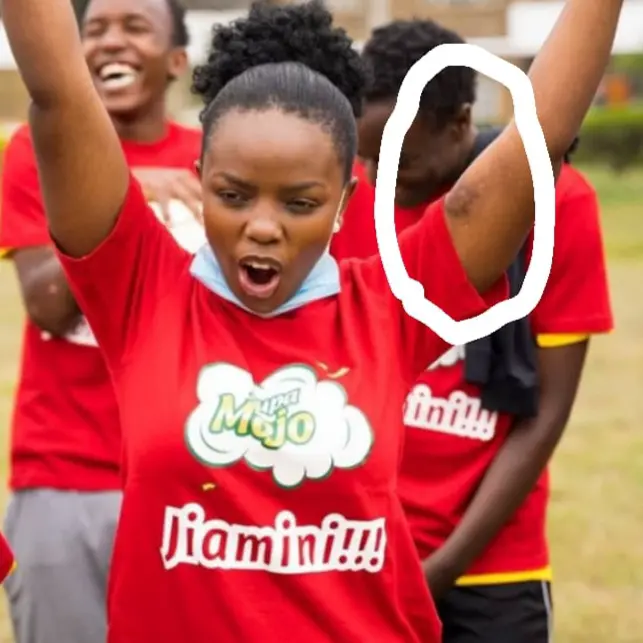 nillansly: Nani alikuuma mkono mum?
0ndean: Actress Maria ulifanyika nini kwa mkono
l.atimore: What happened to your left hand