Zzero Sufuri Involved in a Grisly Road Carnage (VIDEO)
---
OVERVIEW OF: Zzero Sufuri Involved in a Grisly Road Carnage (VIDEO)
Kenyan musician Zzero Sufuri was on Friday, July 24, involved in a grisly accident while riding his motorcycle in Nairobi.
His management confirmed that the gengetone artist was travelling in the Kibra area when he was involved in the crash.
The Matiati hitmaker was admitted to hospital where he received medical care for his injuries.
"Zzero Sufuri was involved in a deadly road accident today around the Kibra area! We thank God he is still alive. We will be updating you on his condition," the musician's management team put out a short statement.
The solo gengetone artiste broke into the limelight when he first recorded a short freestyle video of the 'Zimenishika' song that went viral on social media.
The Kibra resident later recorded a video for the song which had garnered over two million views on YouTube as of July 25, 2020.
In a previous interview, the musician revealed that his father was a preacher and supported his craft in music.
"I love and adore him, he has brought me this far. He has his own church and respects my hustle like any other career. This is also my church," Sufuri stated on '10 over 10′.
He has gone to release other chart-topping songs including 'Matisha', 'Chuki na Doo', 'Zimenishika', and 'Manzi'.
Sufuri has even landed major gigs where he perfromed at the Koroga Festival in 2019 as well other international shows in Dubai.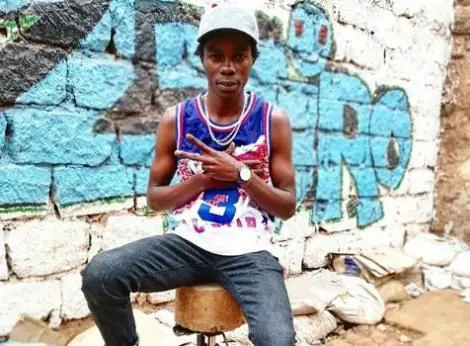 Gengetone Artiste Zzero Sufuri was involved in an accident on July 24, 2020.
94 Views
zzero sufuri
READ ALSO 👇